If you don't know who Rob Gronkowski is, can you even call yourself a football fan? The Tampa Bay Buccaneers tight end, who is famously known around the league as "Gronk," won his fourth Super Bowl on Sunday, February 7 when his Bucs defeated the Kansas City Chiefs.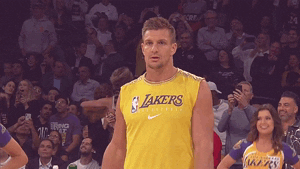 Though Gronk is a well-known personality both on and off the field, there's still a lot to learn about the 31-year-old. From his decision to come out of retirement to his off the field ventures, here's everything you need to know about the football star.
He Retired After the 2018 Season
Following the 2018-2019 season, in which the New England Patriots won the Super Bowl, Gronk decided to hang up his cleats. Though he was only 29 years old at the time, he explained the sport was taking a toll on his mental health.
"I was not in a good place. Football was bringing me down, and I didn't like it. I was losing that joy in life… I could play right now if I wanted to play. I'm feeling good. Physically, I could do it. Mentally-wise, desire-wise, it's not there," he said at the time.
WWE Star
During his mini-retirement, Gronk decided to venture into the WWE. He actually started out as an announcer, but he ended up getting in the ring himself. He took home the 24/7 belt, which was first won by Titus O'Neil in 2019.
Thanks to Tom Brady, He Decided to Come Back
After a year-long retirement, Gronk's former Patriots teammate, Tom Brady, encouraged him to return to the sport. Though Gronk's playing rights were still held by the Patriots, they ended up trading him to the Bucs so he could be reunited with Brady.

"Taking a year off was hands down the best decision I made, not just in my career, but also for my health and well-being, and I would do that all over again," Gronk said after he returned to the sport.
New York Times Best-Selling Author
Along with his football career, Gronk is also an accomplished author! In fact, he became a New York Times best-selling author after releasing his memoir, It's Good to Be Gronk, in July 2015.
Gronk has actually revealed he hasn't spent any of the money he's made from his NFL controls. In fact, he only lives off the money he makes from his endorsement deals and business ventures, like his book. To be fair, he probably makes a lot of money off the field!
TV Personality and Movie Star
It's no surprise, given his boisterous personality, Gronk has had success in the entertainment world. He played himself in the Entourage movie in 2015 and played a police officer in the movie You Can't Have It in 2017.
He's also appeared on The Masked Singer and Gordan Ramsey's 24 Hours to Hell and Back, as well as Katy Perry's music video for "Swish Swish."
Getting Personal
Gronk has been in a relationship with Sports Illustrated swimsuit model Camille Kostek since 2015. The couple first met at a Patriots charity event in 2013 and got together a couple of years later.